March 7 was polling day in the Assembly elections of the Northern Ireland.
The Democratic Unionist Party (DUP) held 36 of the 108 seats, a gain of four. Sinn Féin took 28, also an increase of four, while the Ulster Unionist Party (UUP) was down six to 18 and the Social Democratic and Labour Party (SDLP) down two to 16. Alliance Party increased its total by one, to seven, and the PUP, Green Party and an Independent took one seat each.
One of the surprises in the election was the seat gained for the Alliance Party by Anna Lo, a former social worker who had to carry a personal panic alarm because of racial attacks.

Anna Lo
Hong Kong born mother-of-two Anna Lo, 56, who has been living in Northern Ireland for 32 years, became the first person from an ethnic minority to be elected to the Northern Ireland Assembly. Anna Lo, who is the current chief executive of the Chinese Welfare Association, secured the fourth highest vote in the South Belfast constituency, with 3,829 first preference votes.
Anna Lo doesn't fit into the straitjacket of Northern Ireland politics. She's not a Protestant or a Catholic - and her Belfast brogue comes with a Hong Kong Cantonese twist. Lo became the first ethnic minority to be elected to political office in this almost exclusively white British territory. "I'm a Taoist, not a Christian, and I don't naturally belong to orange or green," she said, referring to the local color labels for British Protestant and Irish Catholic.
She said her decision to stand had been an extension of her community work. She said she also wanted to give a voice to Cantonese-speaking people who never felt they had any part to play in Northern Ireland politics. She said she hoped that indigenous voters who were fed up with "tribal politics", would give her their support.
Speaking before her election, Ms Lo said there was a growing need for "a diversity of society in politics".
She said she was determined "to be much more than a candidate for ethnic minorities". Twenty-five different nationalities registered to vote in the assembly poll.
More than 6,200 migrants from EU countries such as Poland, Lithuania and Romania signed up to the most recent electoral register. However, that did not include thousands of Cantonese-speaking people who live in Northern Ireland.
The highs and 'Lo's of the election trail
Since announcing her decision to run for an Assembly seat little over two months ago, Anna Lo has already seen the best and worst of Ulster's electorate. The first person from an ethnic minority background to stand for election in the Province, the Hong Kong-born Alliance Party candidate is somewhat of a pioneer íV and she has quickly found that pioneers can divide opinion.
"The overwhelming reaction has been positive," says the 56-year-old mother of two. "I've been pleasantly surprised by the warmth and support I've received. Two days ago I was walking down University Street and a car went past me, tooted the horn, and the two people inside stuck their thumbs up. I smiled and put my thumb up back to them. "Then the taxi behind that car tooted as well, and the driver and passenger in the front also stuck up their thumbs. Those sort of reactions have been great."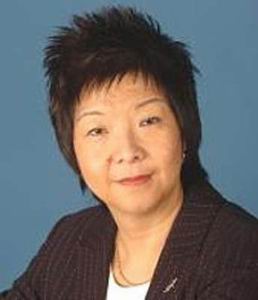 Anna Lo
However, in a country recently branded the most bigoted in the western world, the current chief executive of the Chinese Welfare Association hasn't been surprised to encounter dissenting voices. "One woman rang up and said 'You're not British, you don't speak proper English, your grammar is very poor, how can you stand for us?'," she said, adding that she laughed off the comment.
Dissenting voices may be few and far between for Anna, but they still reminder her exactly why she decided to say 'yes' to Alliance party deputy Naomi Long when she first suggested running. "In some ways I think me standing for election is a test of attitudes in Northern Ireland. Will they accept a person from outside? Will they accept a someone from an ethnic minority background? "We've recently had his terrible report saying we are the worst bigots in the western world.
"Yet if I got elected I would be making history, I would be the first person in any parliament in the UK and Ireland íV Westminster, the Dail, Scotland and Wales íV to come from an ethnic minority background. "That would be a very positive image. People would start to question whether we are so bigoted."
Anna admits she is proud to be the Province's first ethnic minority candidate, though she admits it also comes with responsibility. "The Cantonese-speaking community is ecstatic. The majority of them have never voted and they are now asking me 'Where do we go?' or 'How do we fill in the forms?'
"Cantonese-speaking immigrants have been here for 30 or 40 years and make a contribution to the whole community like everyone else.
"It's so exclusive here, if you are not from here it's so difficult. Who do you vote for? So often ethnic minority residents here keep their heads down. So often they feel they're second-class citizens, so often they don't have a sense of belonging in Northern Ireland. "I'm really pleased they feel they can now exercise their vote and they can participate in politics, that they have a stake in society."
Despite her determination to give ethnic minorities a much-needed voice, she is adamant that if elected, she'll pursue the interests of all south Belfast constituents equally. "We all need to work together in Northern Ireland," she says.
"We just have to get away from this tribal and sectarian politics. It's clear we need non-sectarian, anti-racist, cross-community power sharing.
"If we can get a stable society, that's tolerant and inclusive we will be able to compete on the world market, otherwise we'll just be passed over and brushed aside."